Here's an in-depth review of the sit to stand desk converter that I have been using for over a year. This is proof from my personal experience and not a paid advertisement, or an "expert review." Just me standing at my desk for over a year. This is the sit to stand converter desk setup that I was fortunate enough to stumble upon when I transitioned to my new workplace:
Ergotron WorkFit-TL Sit to Stand Desk Converter
The Ergotron WorkFit -TL is a sleek, large, and sturdy sit to stand converter desk. This model is a "Z-frame" desk converter, as opposed to an "X-frame" and it moves straight up and straight down when adjusting, unlike other Z frames that can stick forward when moving up and down.  
Purchase and find other Ergotron Desks on amazon here
A few words come to mind when I use and see my desk: sturdy– durable – professional. It is a simple design that is easy to adjust up and down.
My current set-up has two LG 20" monitors on top, with a keyboard and mouse on the keyboard tray.  These monitors are not mounted, they stand freely on their own with plenty of space.  There are five small holes where I could mount a monitor arm if I wanted (the monitor arm could hold two monitors if I wanted).  I have plenty of room in front of my monitors for presentations, correspondence, books, or a cup of coffee.  I've seen reviews of people using up to two 24" screens and while out and about, ran into a lady using a 30" monitor with this same Ergotron. She said she had bad eyes…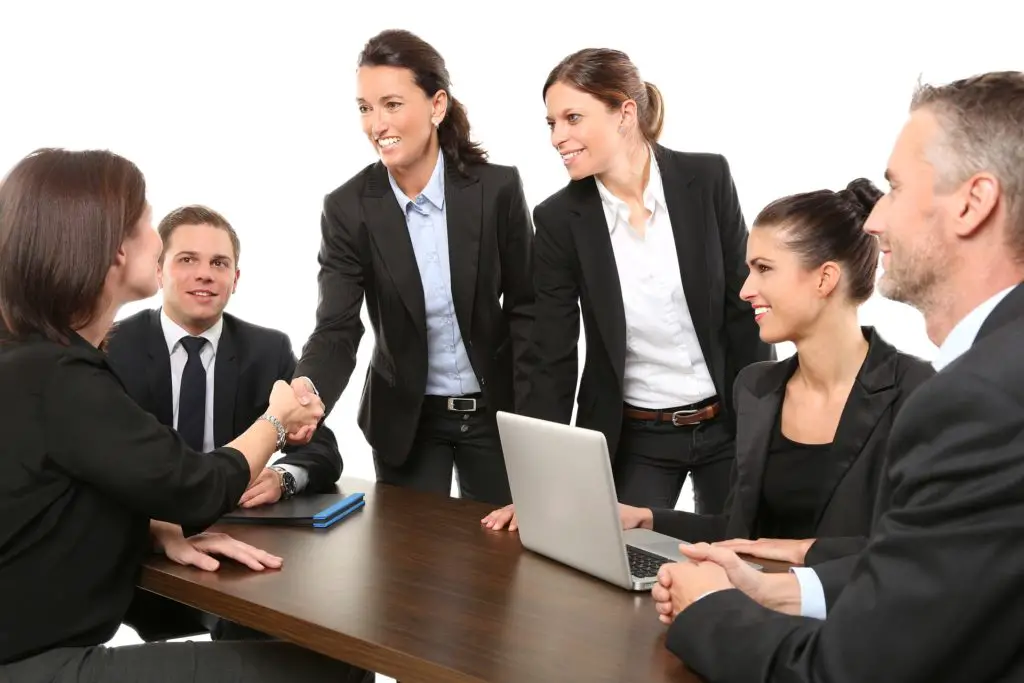 I am taller than most people (6'2") and have no issues raising the desk to eye level. When I lower it, I don't go all the way to the bottom of the desk, but to eye level when I am sitting which is a great feature and a better ergonomic approach to my daily habits when I decide to sit. When in the raised position, I can fit almost anything in the space underneath the desk while in the up position.  This is convenient for me as I like to place my drink down there, or work I plan to get to later.
WorkFit TL Features:
CONVERT YOUR EXISTING DESK TO SIT-STAND: No assembly required – slide it out of the box onto a tabletop, and you're ready to work!
YOUR COMFORT IS KEY: 20 height settings along a 15″ (38 cm) range help pinpoint your perfect sitting and standing heights, so your monitors and keyboard are in your comfort zone – no matter what size you are. **Be sure to account for the height of your existing desk when assessing WorkFit-TL's height range.**
BOOST YOUR PRODUCTIVITY: Don't be chained to your chair – you can choose to sit, stand, and give your body the movement it craves while you continue working in perfect ergonomic comfort.
STURDY DESIGN THAT'S BUILT TO LAST: Easily lift your equipment with a light touch – move up to 40 lbs. (18.1 kg) straight up and down thanks to spring-assisted Constant Force technology. Plus, WorkFit desks won't tip and are protected by an industry-leading 5-Year Warranty.
HOW DOES WORKFIT-TL DIFFER FROM WORKFIT-T? The WorkFit-TL's wider footprint gives you more room to spread out, with 125 additional square inches (317.5 additional cm2) of surface area to hold your laptop, two monitors, phone charger, tablet, and coffee – all of your equipment is at your fingertips whether you're sitting or standing.
This sit to stand converter desk comes assembled right out of the box which is a GREAT feature.  You simply just place it on your current desk or work table and you are ready to go. It weighs about 50lbs pounds so you just want to make sure your desk can support that. My desk has room on both sides to support a phone, file folders etc as well but if the main desk were smaller, I would likely put some of this under the Ergotron. The spring assisted lift technology makes the desk feel light and easy to raise, and you don't feel the weight of it which is nice, leaving you with a STURDY yet light standing desk.
WorkFit TL Specifications:
Weight:                  56 Pounds
Dimensions: 23 x 37.5 x 8.1 inches
Keyboard Tray: 25 x 9.25 inches
Weight support:  40lbs (18.1kg)
Warranty:             5Year
Reviews and Ratings
The desk currently has a 4.7 out of 5 Stars review rating, and here are some snippets of what other users are saying:
**Really happy withthis! I'm only 5'0 so I was concerned about how an adjustable desk would work for me. This is a great fit. Lots of space for dual monitors and work space.
**I am thrilled with this stand. It is very solidly built, steady as a rock, and beautifully engineered.
**The Ergotron feels sturdy, it lifts up and down with ease, it's wide enough to hold both my 27"and my 24" monitors with some room to spare. Definitely worth the added expense!
My experience is very similar…. if you are interested you can purchase an Ergotron Workfit Desk on amazon here:
Again, this is the desk I am using and I highly recommend it to anyone else ready to jump into the standing desk arena by placing a sit to stand converter desk onto their existing set-up. Let me know below in the comments if you are thinking about making the sit to stand conversion? Are you already standing and trying to find out more about it? Tell me what desk you are using and what you think about it.
Thanks and happy standing!