One of the most important accessories to add to your standing desk is an anti-fatigue mat. One of the very first things we tell people who start using standing desks is to get a mat, and frequently when I tour workspaces, people are not using one. Standing desk mats come in all types and can be found everywhere, and here are just a few of the best anti-fatigue mats for standing desks out there.
1. Ergodriven Topo Comfort Mat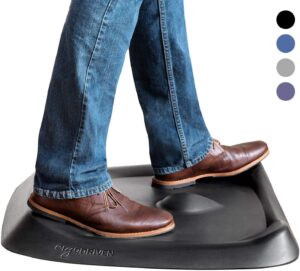 One of the best active mats available in the market, Ergodriven has taken the game to the next level by coming up with this anti-fatigue mat. It offers certain qualities that help the mat to stand out.
Mimics Natural Terrain
The ridges and design of this mat are planned in such a way that it gives the user the feel of natural ground. Users have remarked that the build of the mat has such a natural feel that it gives them the feel of standing on the ground naturally.
Adequately Cushioned
Nobody wants to use a mat that is too soft or too firm. Topo has just the right amount of cushioning to help you stand for long periods of time without causing any problems.
Its design has raised edges all around the mat. There is also a ramp at the back of the mat. These features allow users for ample leg stretching. Users can also make suitable adjustments to their feet while standing on this mat.
Additional Features
Affordable price
7-year warranty
Available in four colors (black, grey, blue,purple)
You read more reviews on the Ergodriven Topo Comfort Standing Mat on Amazon here.
2. iMovR EcoLast Premium Standing Mat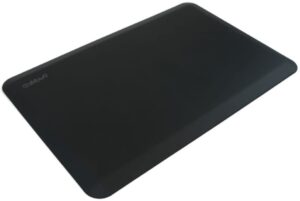 What makes the iMovR EcoLast Premium Standing Mat worthy of being on our list? As you read ahead, you will find out that this mat offers versatile features and has a highly cushioned and firm support.
All-Rounder
The hefty price of this mat might put off some customers. However, the features this mat has to offer justify the price tag in our opinion. This mat is an all-rounder. It can entertain all the employees and is capable of being a crowd favorite.
The durability of this mat is exceptional. It can withstand the great force of heels as well. The mat has rubber grips under the surface that helps it to stay in one place without moving. Besides that, it also has Velcro patches. These help the mat stick to carpet surface.
Additional Features
Available in three colors (black, gray, brown)
10-year warranty
Check out more reviews of the iMovr Ecolast Premium Standing Mat on Amazon here
3. Cubefit TerraMat Lite
Another star on our list is the TerraMat Standing Desk Mat by Cubefit. It has features that let you get the best out of any anti-fatigue mat.
Sufficient Surface
This standing desk mat allows you to move and stretch without any inconvenience. Since it also has a lot of leg space, it is particularly popular amongst taller employees. These people have longer legs, so a better area to stretch gives them more comfort.
Moreover, the design of this mat has elevations spaced at perfect distances. Users can place their feet on the edges in the front and back to have a better range of motion.
Highly Interactive Design
Many people like to move around their feet while standing. This mat allows you to do that. But here's the best part. Besides moving your feet, you can also engage in certain elements to help your motion.
The design of this mat has elevations spaced at perfect distances. Users can place their feet on the edges in the front and back to have a better range of motion.
Additional Features
Available in three colors (black, gray, brown)
Lifetime warranty
Check out more reviews or purchase the Cubefit TerraMat from Amazon here.
Are You Looking To Make Your Workplace Experience Better?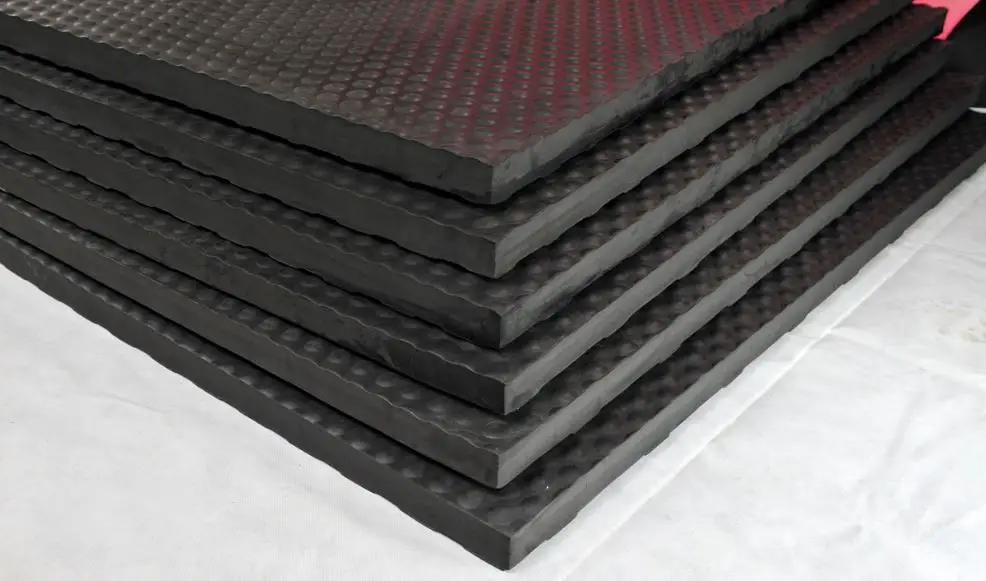 Are you looking to maximize your workplace productivity? Do you want to get rid of work exhaustion and stay active? A great solution that will not only make you feel better but also help you get more work done is using a standing desk. But if you aren't using a standing desk mat, you may feel more pain than benefit to your new stand up desk. Here are some of the best anti-fatigue mats that you can use while working at a standing desk.
A standing desk is used by many people in their workspace because sitting all the time while working can cause a great number of issues. It gradually worsens your health and causes problems like backache, leg ache, heart diseases, etc. Anyone who is looking to incorporate some level of more physical activity inside their workplace can and should invest in a standing desk.
You might be wondering that why are we talking about standing desks if you are here for anti-fatigue mats. Well, if you do not know the importance of standing desks, then we cannot emphasize how essential anti-fatigue mats are.
Why Should We Use Anti Fatigue Mats with Standing Desks?
Isn't using a standing desk alone the solution to all your problems? Well, after you stand and work on the desk for more than 15 minutes, you will realize that your body will start getting tired.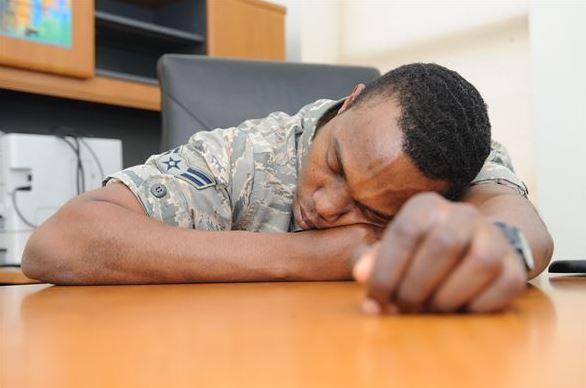 To overcome exhaustion issues, you should invest in an anti-fatiguemat. It may seem easy to stand on a desk and work, but when you get there, youwill actually know how tiring of a task it is. Anti-fatigue mats do a great jobof making it easy for you. They give the user comfort and support.
Besides the supporting part, anti-fatigue mats do a lot more. Since they provide cushioning to your legs, thus anti-fatigue mats reduce the amount of leg ache episodes you will have. With repeated use, you will notice that your leg aches will improve.
Not only that, but some people also experience swollen legs in their 50s due to chronic diseases (such as hypertension and diabetes). These are worsened by sitting on the desk all day. Using anti-fatigue mats to stand and work for a part of your day also helps in overcoming this issue.
Conclusion
By now, you must have realized that having a standing desk alone will not solve your issues. If you couple it with an anti-fatigue mat, it will be much better for you. So if you are looking to increase your productivity levels and also live a healthier life, then we recommend you invest in an anti-fatigue mat for your standing desk.